A bespoke digital solution for ordering and production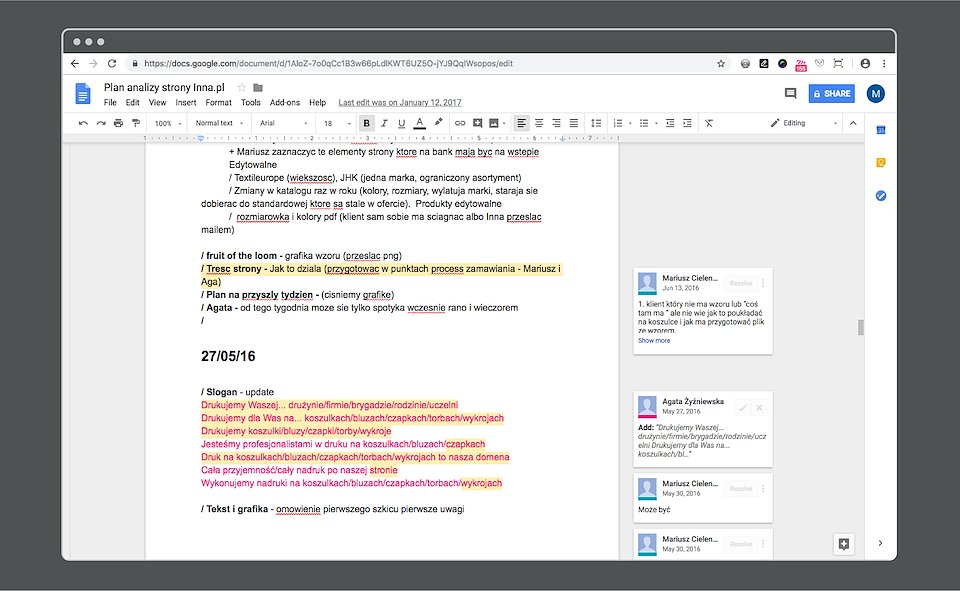 Initial analysis and record of weekly scrums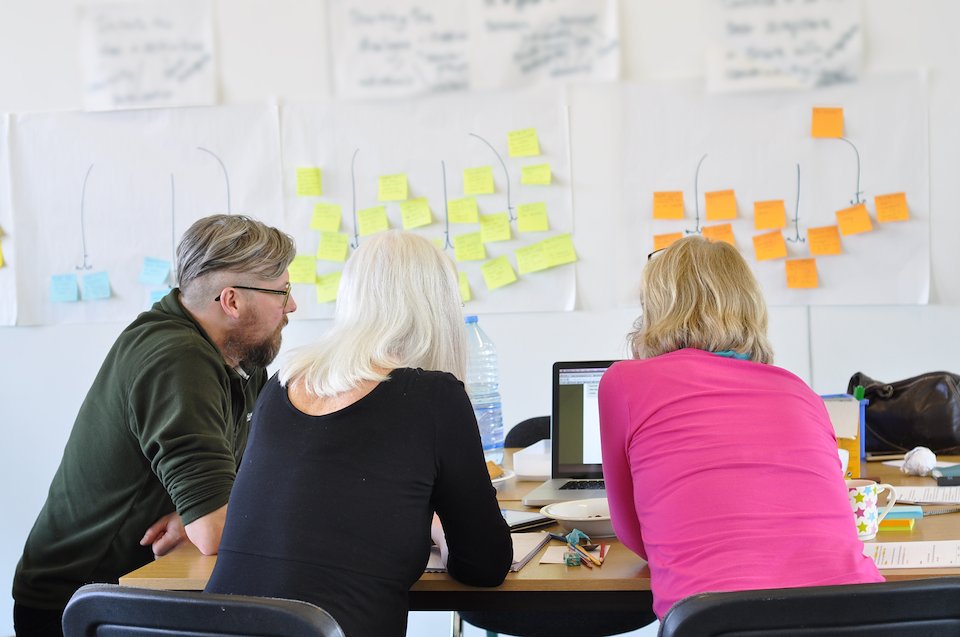 Business requirements workshop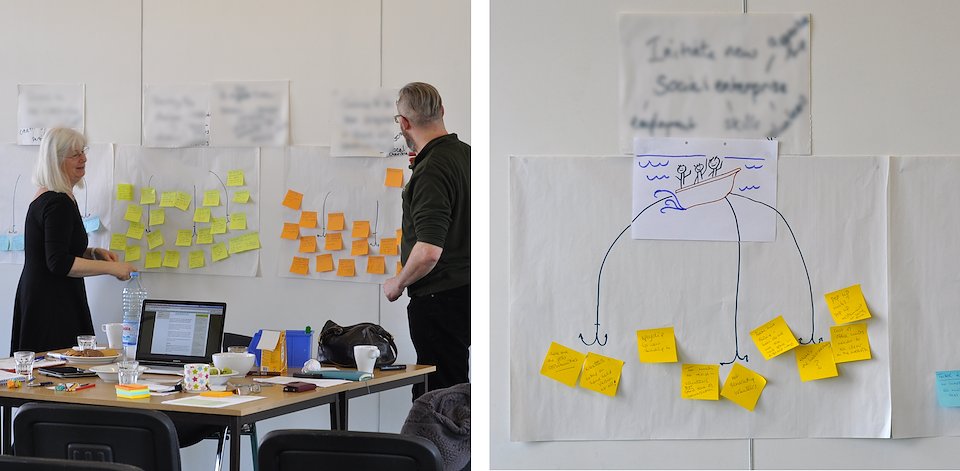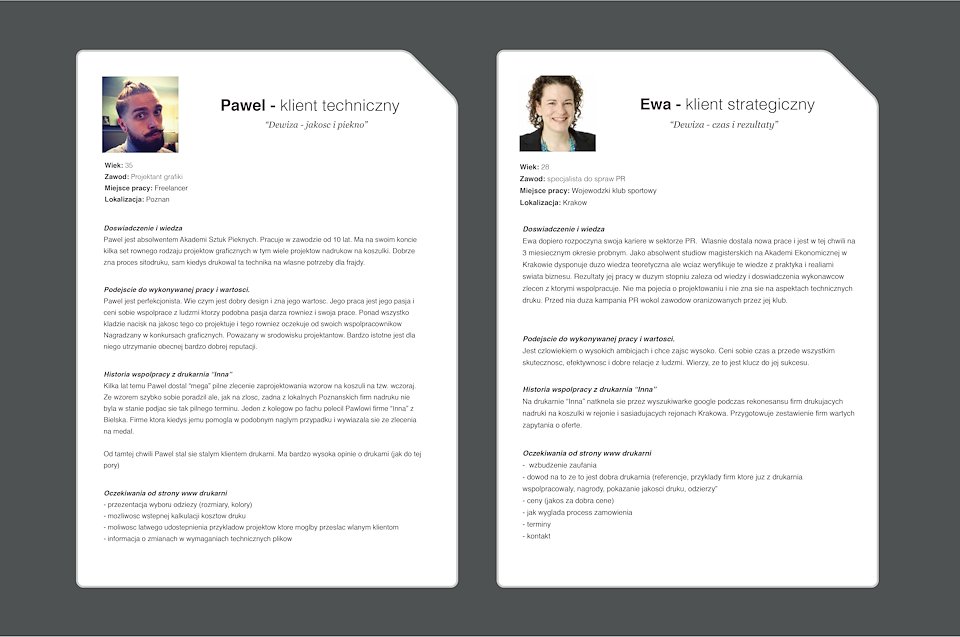 User personas prepared based on interviews both with members of stuff as clients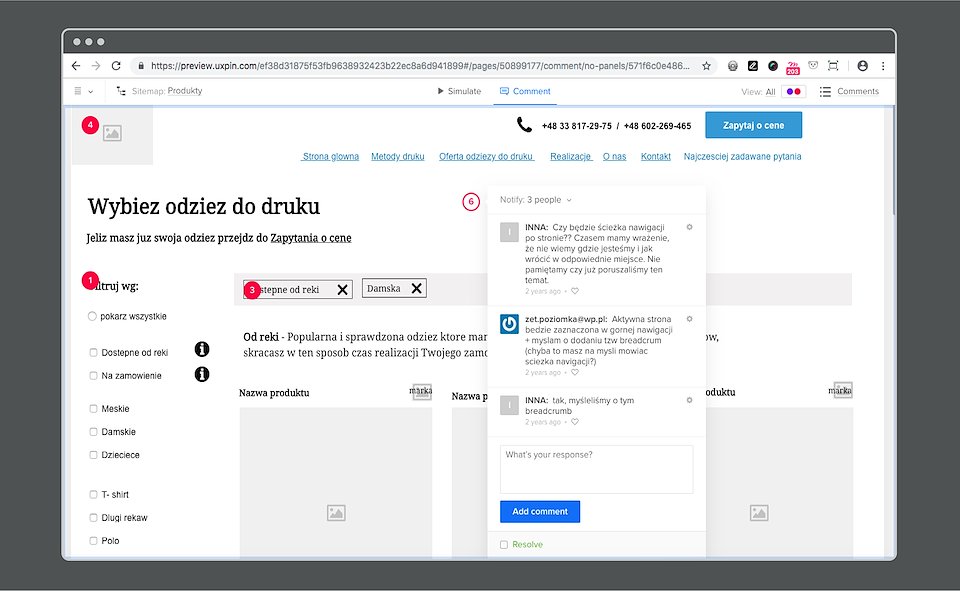 Interactive wireframe prototype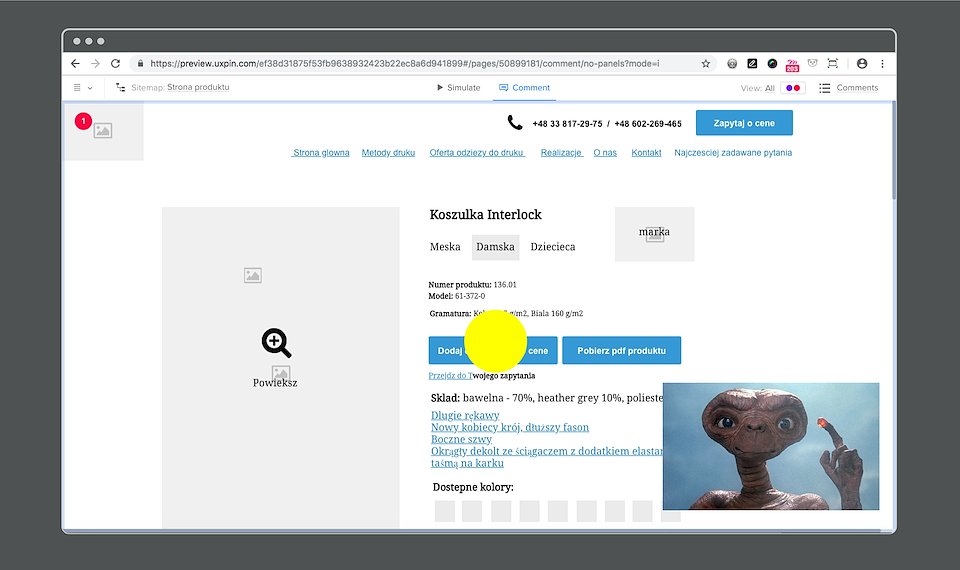 Remote usability testing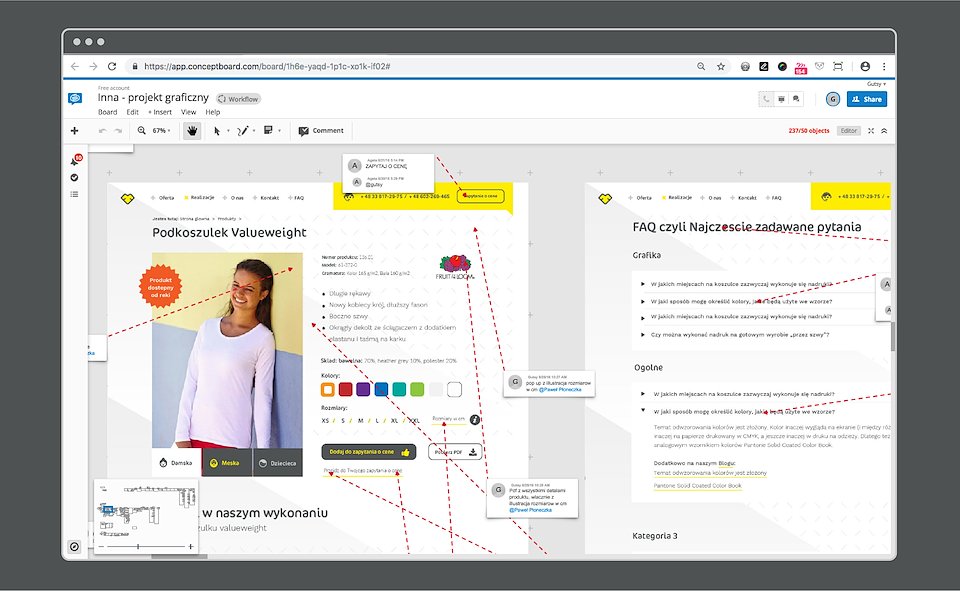 Feedback on the design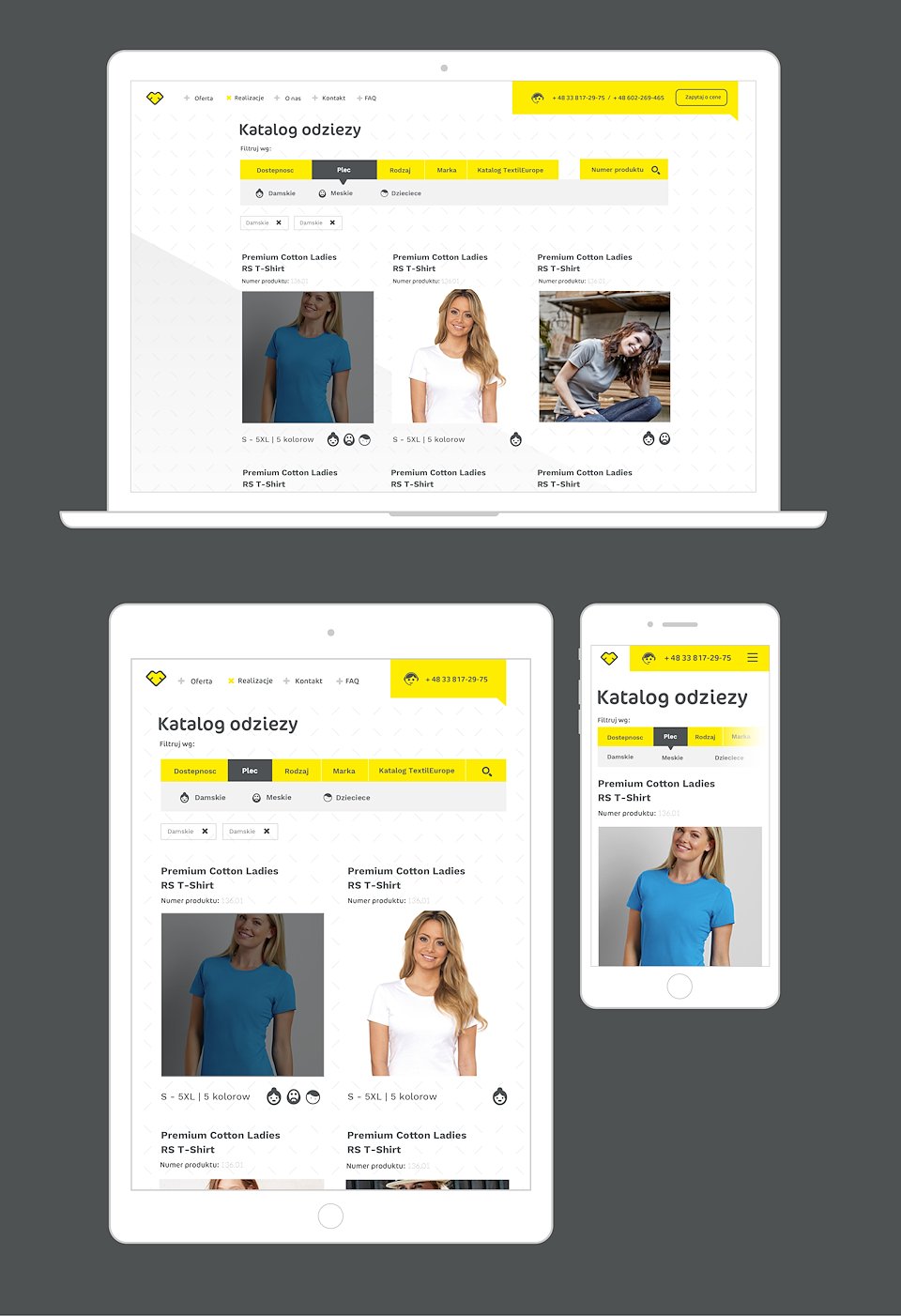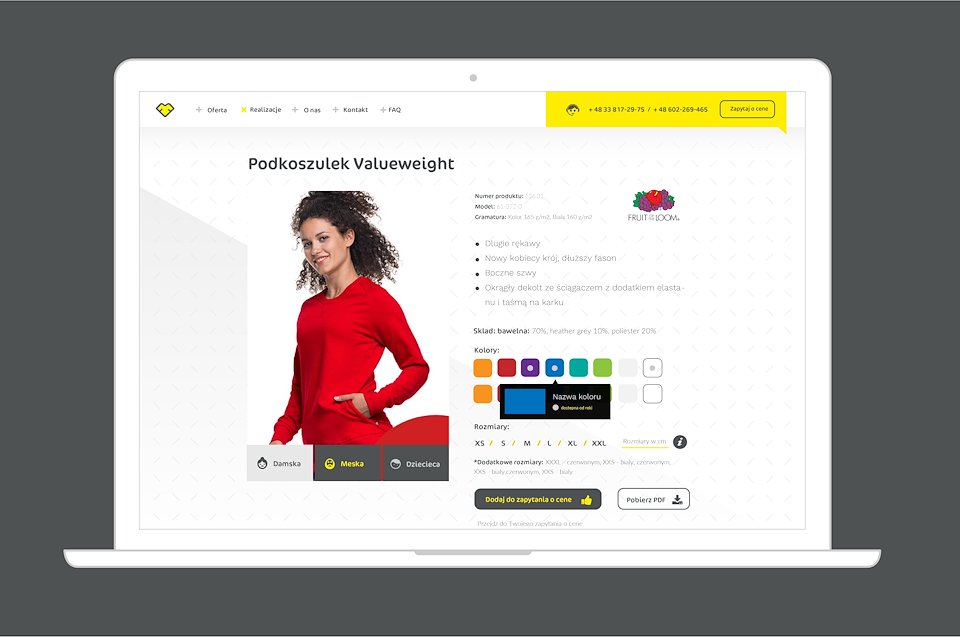 Role
Role Research, brand development, website design & build coordination
Description
I carried out UX and GUI design for the website of this T-shirt print company.

Inna is a Polish-based apparel company which was looking for a way to stand out in a crowded market. After seeing my work on the Cohabitat website, they sought me out for redesign of the website and online ordering process.

I analysed the business requirements, interviewed staff at all levels, and visited the firm to observe their business processes. The existing ordering process proved to be inefficient and reliant on the knowledge of a single staff member, so we transitioned to a bespoke CMS which would serve as the basis for a digital solution for ordering and production, with capacity to expand and change with the business. I created personas, prototyped the website, recruited a developer, and coordinated code, graphics, and content for the final website.

CONTEXT
Improving the website and online ordering process for an apparel company.

PROBLEM
Low brand awareness, inefficient ordering process; no central coordination/communication of production progress; communication with the client and various points of production.

SOLUTION
Bespoke CMS allowing a full digital solution of ordering & production from customer order through design, printing, & shipping to delivery.

APPROACH
Analysed business requirements, visited firm & interviewed staff.
Personas, prototypes, UX & GUI design.
Recruitment of developer & build coordination for website.

LEARNINGS
Managing & supporting different roles – designer, copywriter, developer, & client – to build positive, productive relationships & help each team member achieve results which meet the project's overall goals.