An outdoor heritage experience that's all about the flow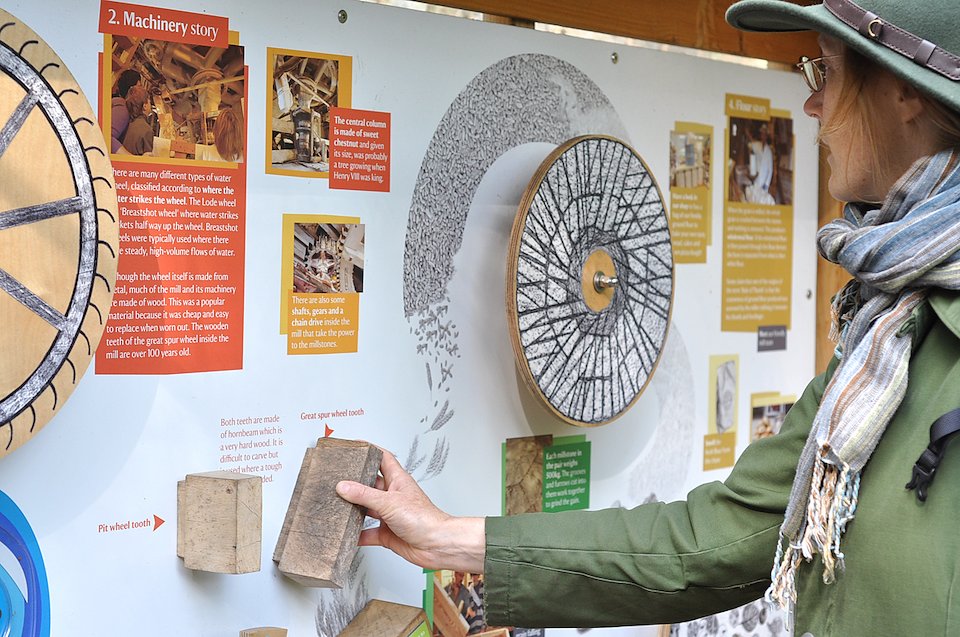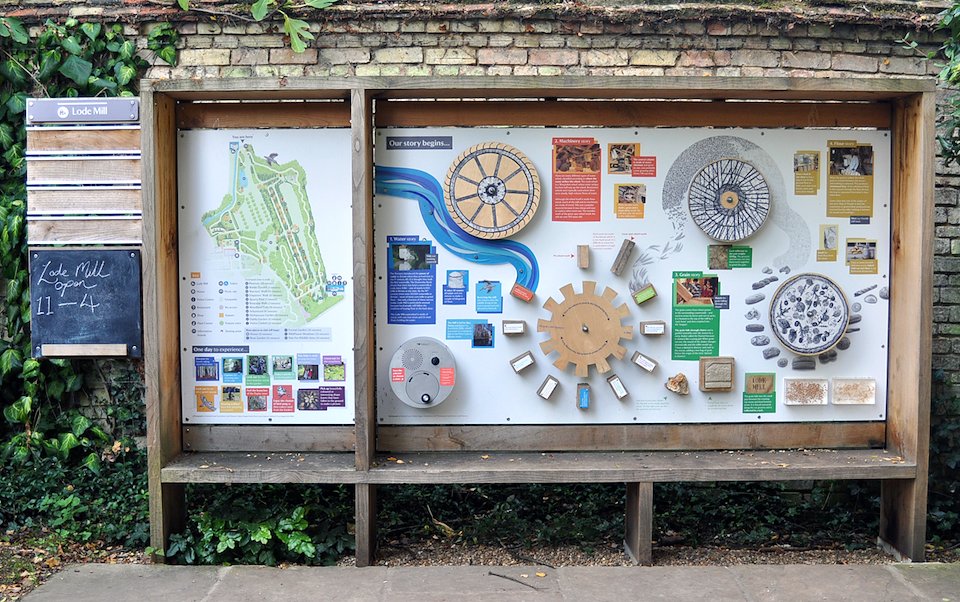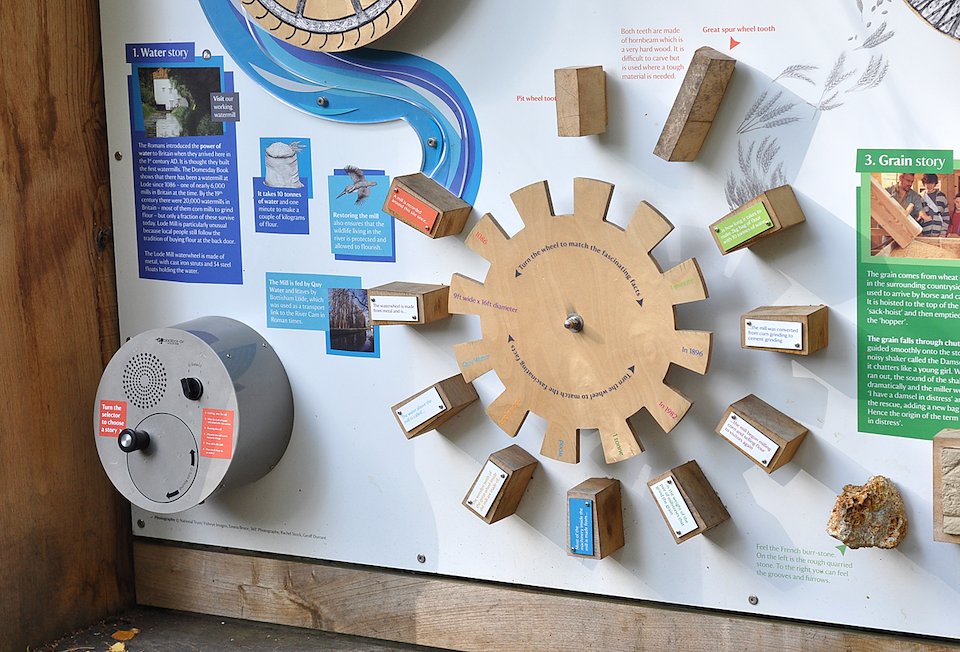 For
Anglesey Abbey (National Trust property)
Description
I conceived an interactive outdoor display for a National Trust property, the Mill at Angelsea Abbey, as part of a design team working across a range of Trust programmes and properties.

This English heritage venue needed an outdoor experience for visitors when the Mill was closed.

I visited the site to understand the spirit of the place, its heritage value, and its process. It turned out to be all about the flow: everything turning and moving, water and machinery working in union, and then creating a usable product for the community. I used this as the basis of a story about the Mill's outdoor construction.

The final product offers playful, tactile, and multimedia opportunities for learning and discovery based on the history and ambience of this historic English site.
Type
Environmental graphics