Practical wayfinding and a connection to history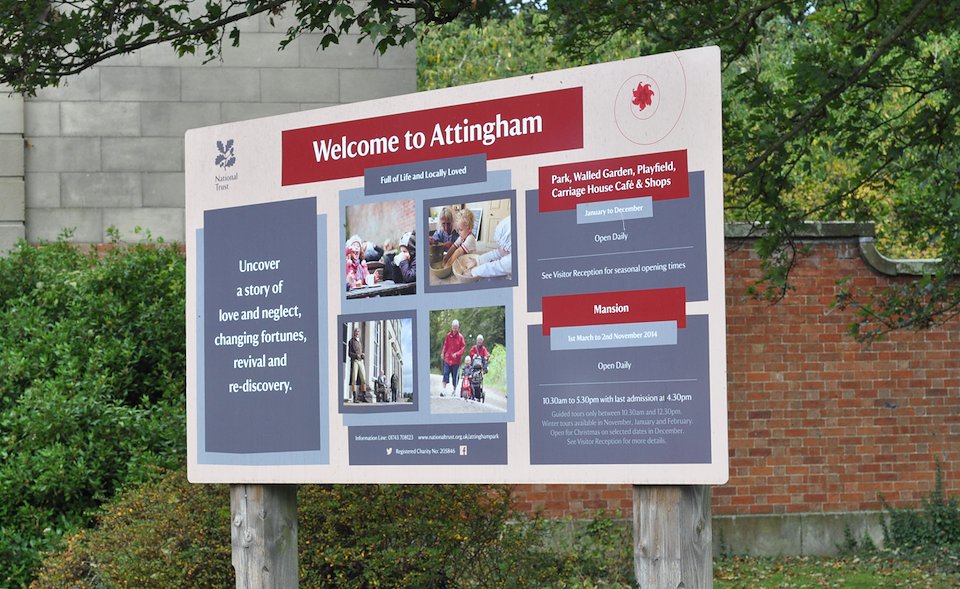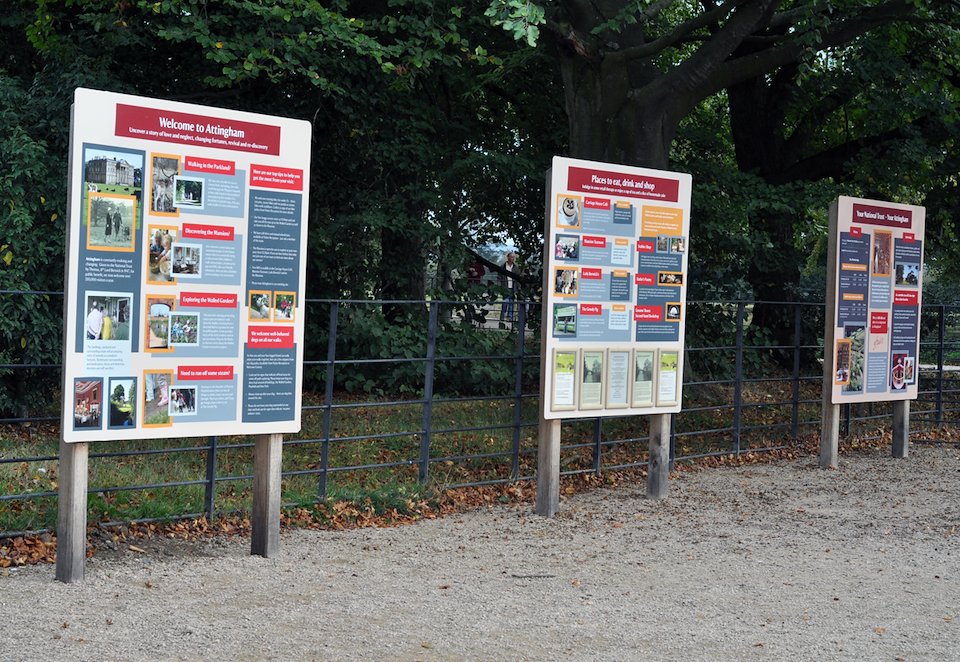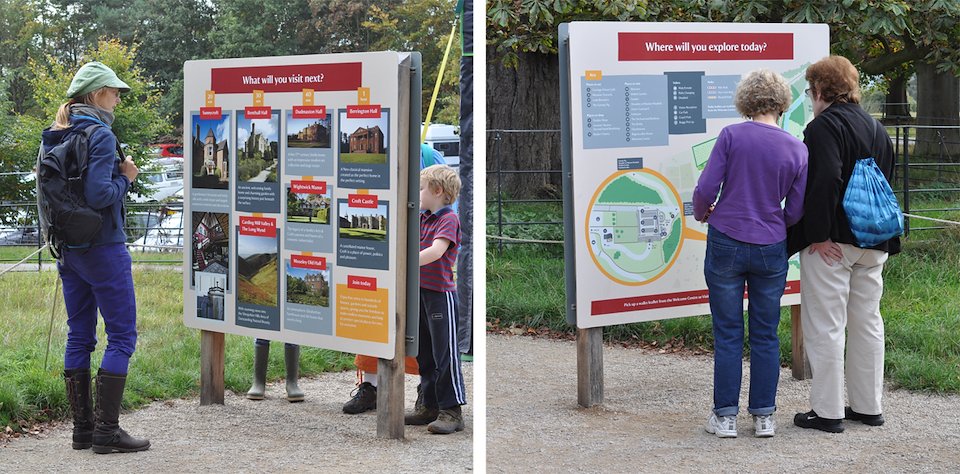 For
Attingham Park (National Trust property)
Description
The National Trust's Attingham Park is an 18th-century mansion and estate located near the village of Atcham in Shropshire.

Signage needs to welcome visitors and provide clear wayfinding, alongside visuals linking the site of today with its history and its stories, all within the Trust's brand guidelines.

Given a substantial amount of text to work with, I developed readable and visually enticing signage which would inform, inspire, and enthuse visitors to the property.