A digital library for sustainability issues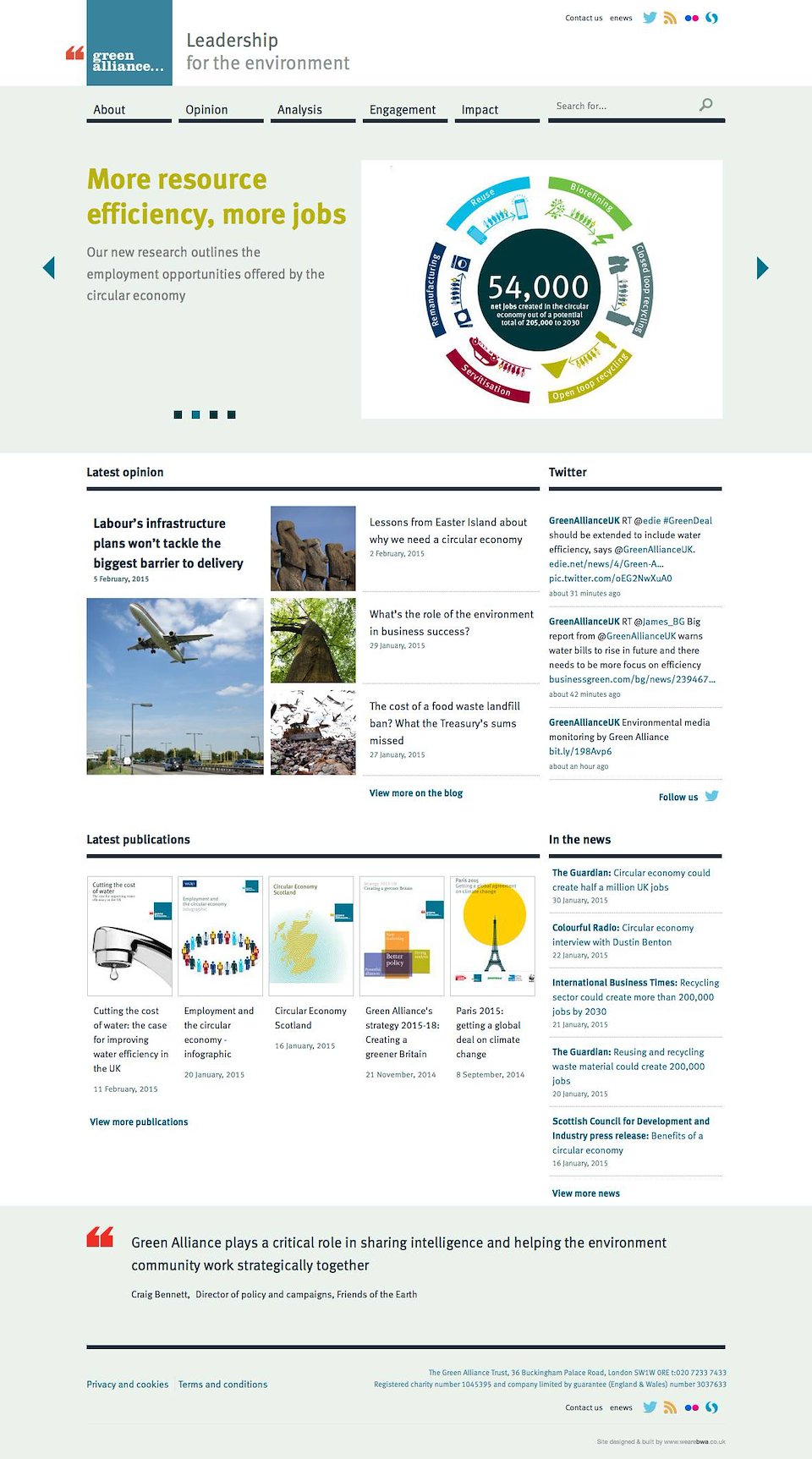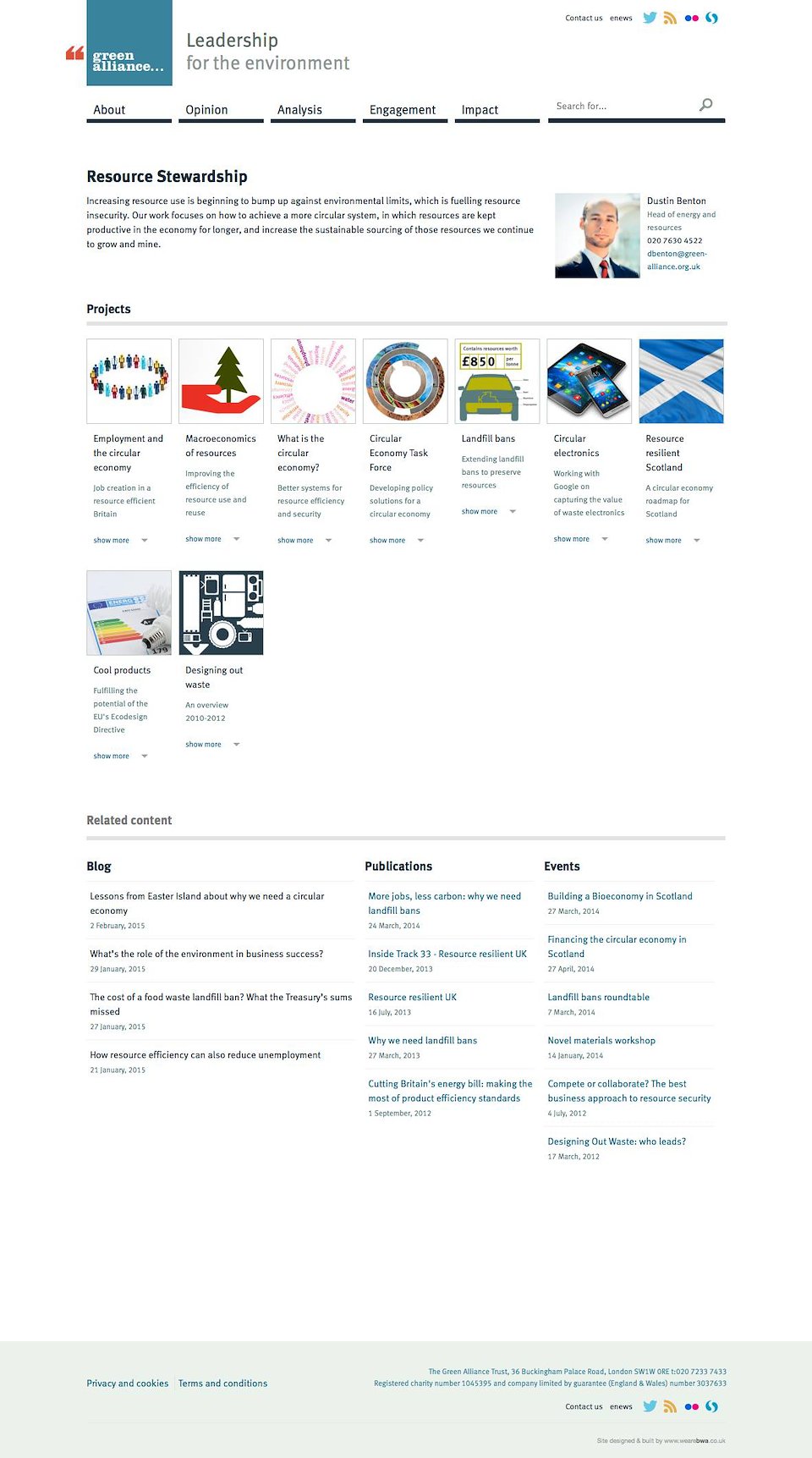 Role
User Research, Design, UX, CSS, IA
Description
I created a website to host resources for the Green Alliance, a policy organisation which seeks to lobby and influence government on sustainability issues.

The Green Alliance maintained a vast library of resources and required a website capable of hosting this information-heavy material in an engaging and accessible way.

I devised and delivered a requirements workshop for the organisation, then designed and co-coded the front end of the new website.