When you design for disability, you design for all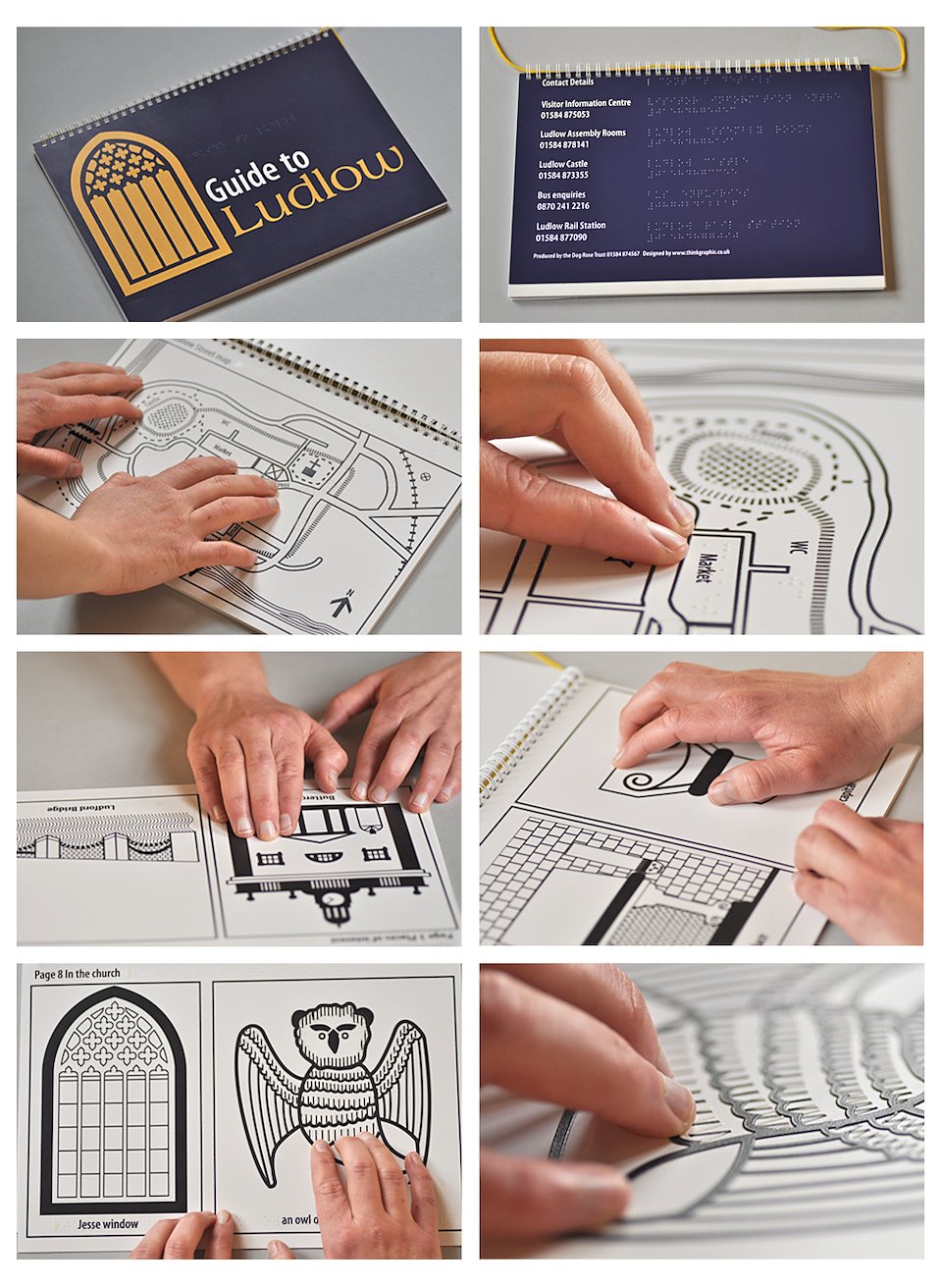 Description
I created tactile graphic design solutions for a guidebook aimed at visually impaired visitors to this historic English town.

The Dog Rose Trust, a charity which focuses on design solutions for the visually impaired, invited me to collaborate on design for a new guidebook.

I grew up in a Polish town with a large visually impaired community, so this project was especially close to my heart.

I researched the town of Ludlow and selected elements from the city's landmarks which could be represented via tactile design. I then created guidebook graphics which could be read both by the eye and by touch.

This project enabled visually impaired visitors to be treated equally when they came to enjoy this historic town. The guidebook is available in the town's Tourist Information Center.